Xiaomi managed to sell 300,000 Redmi K60 phones in just 5 minutes – what did people buy? One way to answer that is to have a peak under the back panel. Here's WekiHome's detailed disassembly that reveals some interesting similarities between the Redmi K60 and the K60 Pro.
As it turns out, the two phones are as similar as possible, likely as a way to simplify the assembly process. The Pro model uses a larger sensor (1/1.49" IMX890) than the vanilla model (1/2" OV64B40), so Xiaomi used a plastic bracket around K60's camera to adjust its dimensions.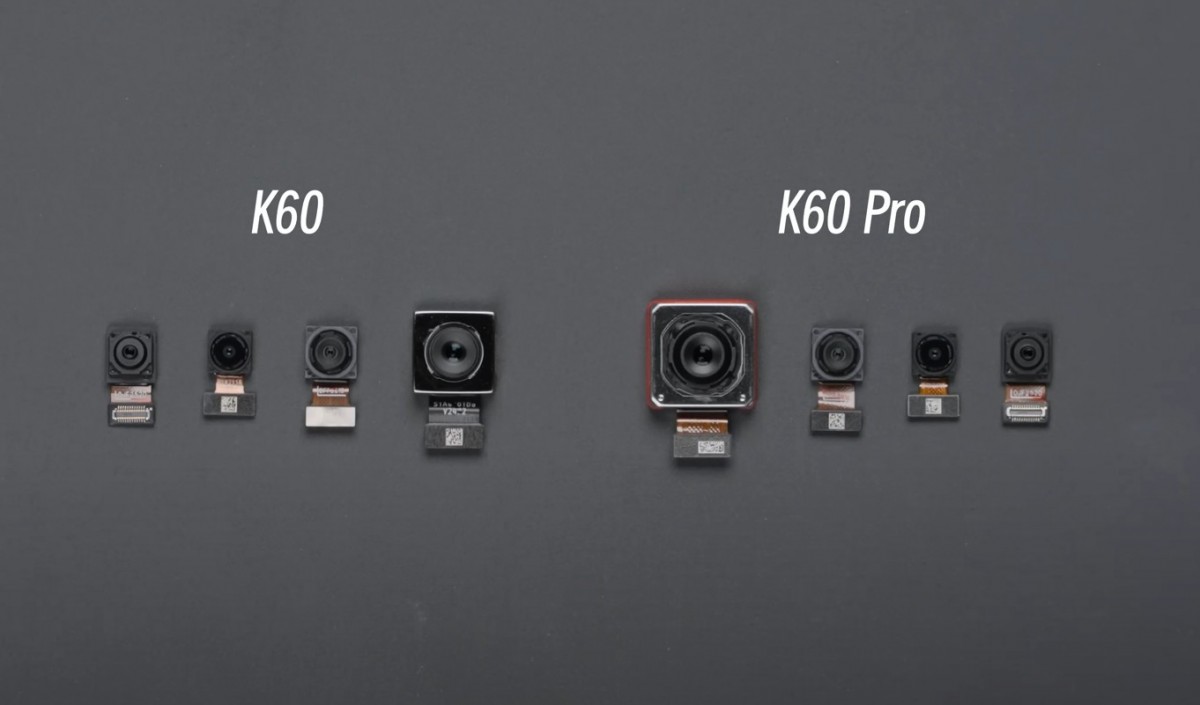 Another big difference between the two models is the chipset and memory. The Redmi K60 Pro uses the new Snapdragon 8 Gen 2, UFS 4.0 storage from Samsung and LPDDR5X RAM from Micron. The vanilla phone uses the 8+ Gen 1 instead with UFS 3.1 and LPDDR5 from Samsung. The layout of the motherboard is as similar as possible.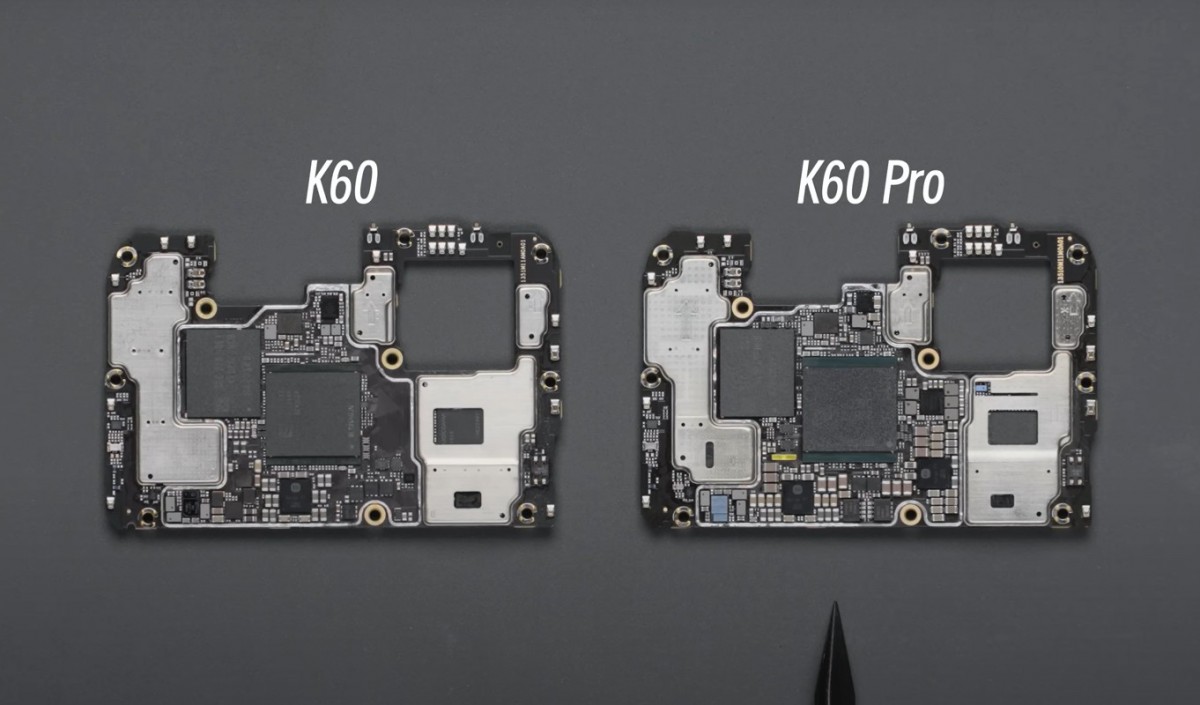 Xiaomi used a massive vapor chamber to keep the chipsets cool – look at the size of those things! Interestingly, there are minor differences between them, which suggests two separate suppliers.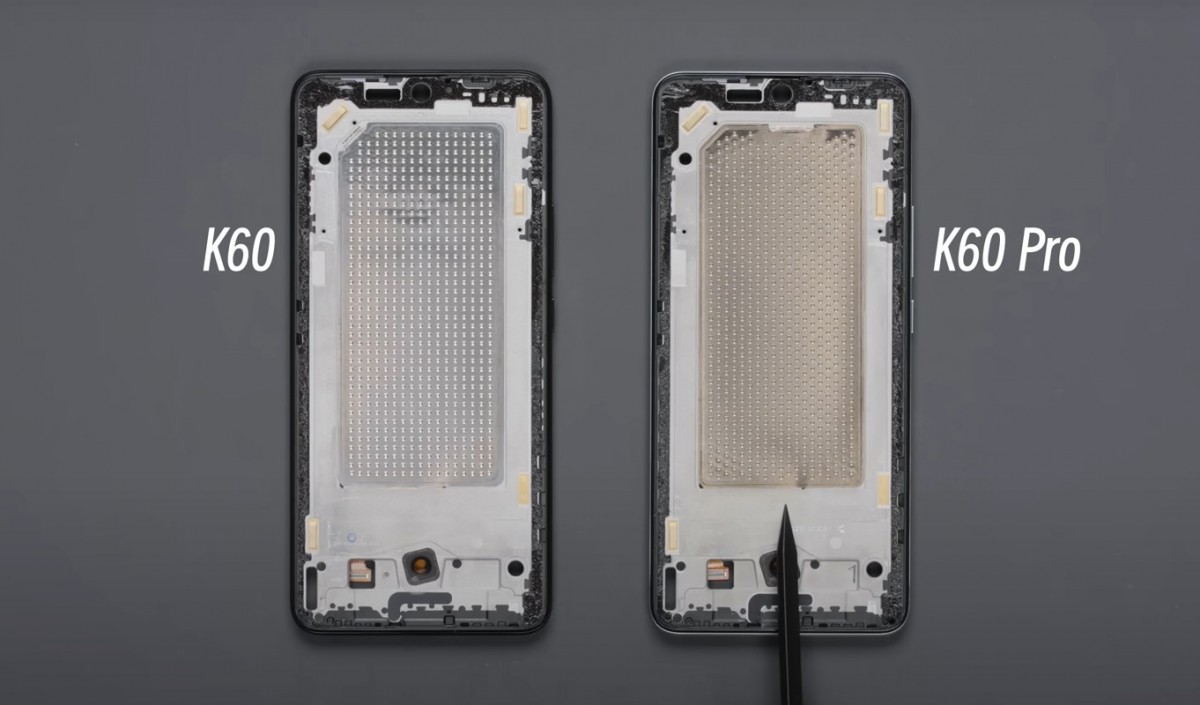 Look back at the motherboard – the Surge P1 charging chip is at the bottom. There is another difference, the small board where the USB-C port lives has an extra chip to handle the 120W wired fast charging on the Pro. On the vanilla phone the board is the same, but the chip is missing (you can see the pads where it is supposed to go). The K60's battery is slightly larger than the Pro's, both in terms of capacity and physical dimensions. Still, the two models are as similar as possible.